December 22, 2021
Welcome to this edition of the Cinemata newsletter! We feature our latest playlist, "Portraits of a Pandemic", together with a selection of 2021 playlists from Cinemata partners featuring stories on health, human rights, and the environment. We also introduce Jen Tarnate, our new curator at Cinemata.
PORTRAITS OF A PANDEMIC
Now streaming: Films portraying the wide-ranging impact of COVID-19 in the Asia-Pacific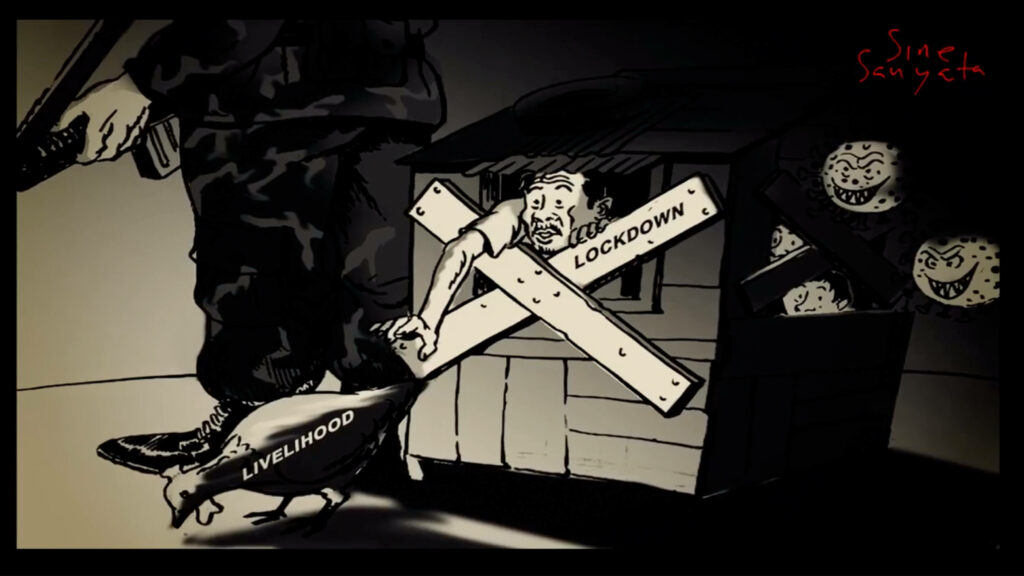 The COVID-19 pandemic continues to pose huge global and local challenges, greatly affecting groups in vulnerable situations. As these issues remain unaddressed, it becomes even more necessary to continue capturing and documenting the times we are living in.
EngageMedia invites you to watch "Portraits of a Pandemic", our latest collection of curated films that portray with care and nuance the effects of the COVID-19 crisis in the Asia-Pacific. The 10 films from the Philippines, Indonesia, Bangladesh, and Cambodia cover stories on human rights abuses stemming from lockdown measures and the curtailment of media, to inadequate health care and food security for marginalised communities.
WATCH ON CINEMATA
Featured playlists from Cinemata partners
The following are curated playlists from Cinemata's partners who share a common vision for accessible, socially-relevant films.
2021 International Seed Day Showcase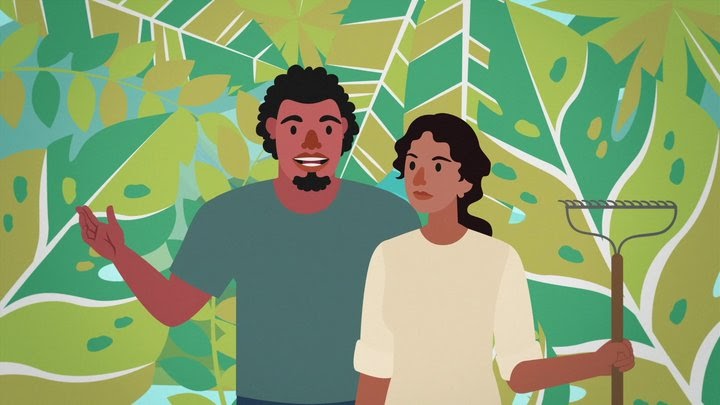 Together with the Freedom Film Network and the Malaysian Food Security and Sovereignty Forum, EngageMedia has curated six films that feature the culture of seed saving and its connection to the struggle for farmers' rights in Southeast Asia.
Watch the films Seed Keepers and Truth Tellers and Son of the Sago Palms from PAN Asia Pacific; Sedap Films' Mother Earth (Ibu Bumi); Freedom Film Network's Absent Without Leave; Indigenous Seed Practices for Sustainable Agriculture from the Asia Indigenous Peoples Pact; and Feeding Lies by EngageMedia's Video Lead King Catoy.
World Environment Day 2021: Asia-Pacific Films on Protecting and Restoring the Environment
EngageMedia curates a playlist of documentaries and short films exploring how communities across the Asia-Pacific are fighting to preserve and protect their lands against environmental degradation, industrialisation, and climate change.
A mix of new uploads and works from the archives, the Cinemata playlist includes 13 films, including the award-winning Dagami Daytoy (winner of the 2020 Gawad Cultural Center of the Philippines Para sa Alternatibong Pelikula at Video), Anak Pokok (Films for the Forest, SXSW Community Screening) and Kaise Jeebo Re! (winner of the 1997 International Documentary Film Festival Amsterdam).
Pesta TUT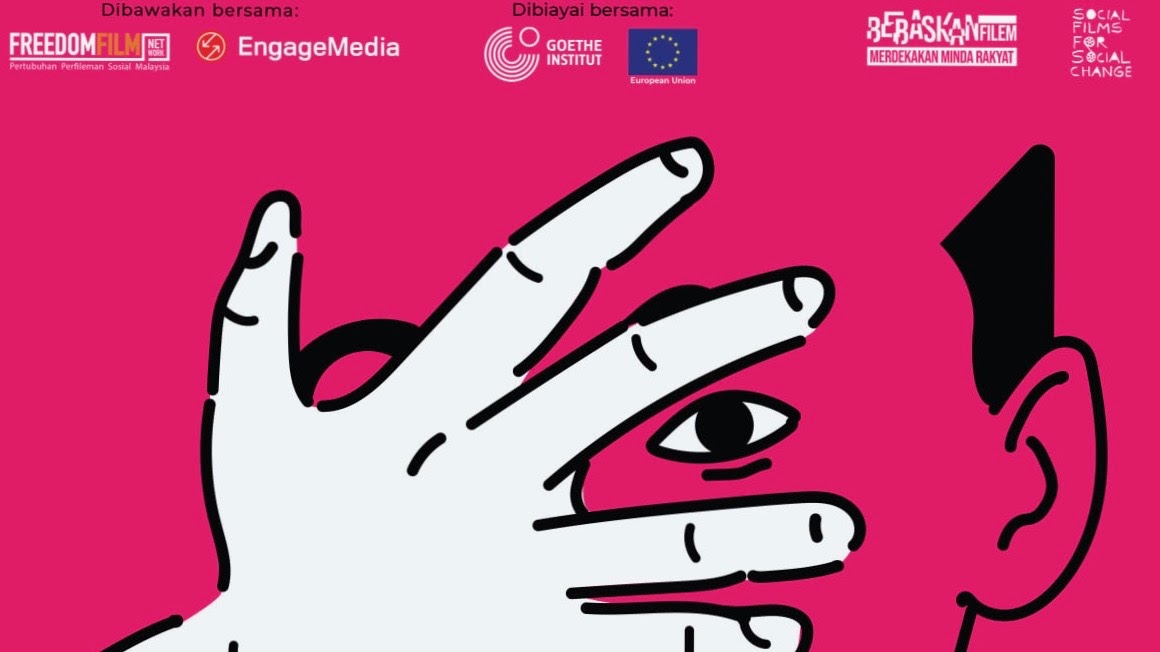 Through the years, films have provided a space for people to reflect on the ever-changing landscape of contemporary society. Yet there are existing film regulations that restrict people's freedom to access critical information and content that addresses important issues.
With stories that explore and expand the discourse on religion, racial equality, bodily autonomy, and social commentary, Freedom Film Network's Pesta TUT showcases 10 films that are bravely and unapologetically Malaysian-inspired and which have faced official and unofficial censorship. Watch Molly, Gadoh, Bako, and other socially-relevant films here.
Quisumbing-Escandor Film Festival for Health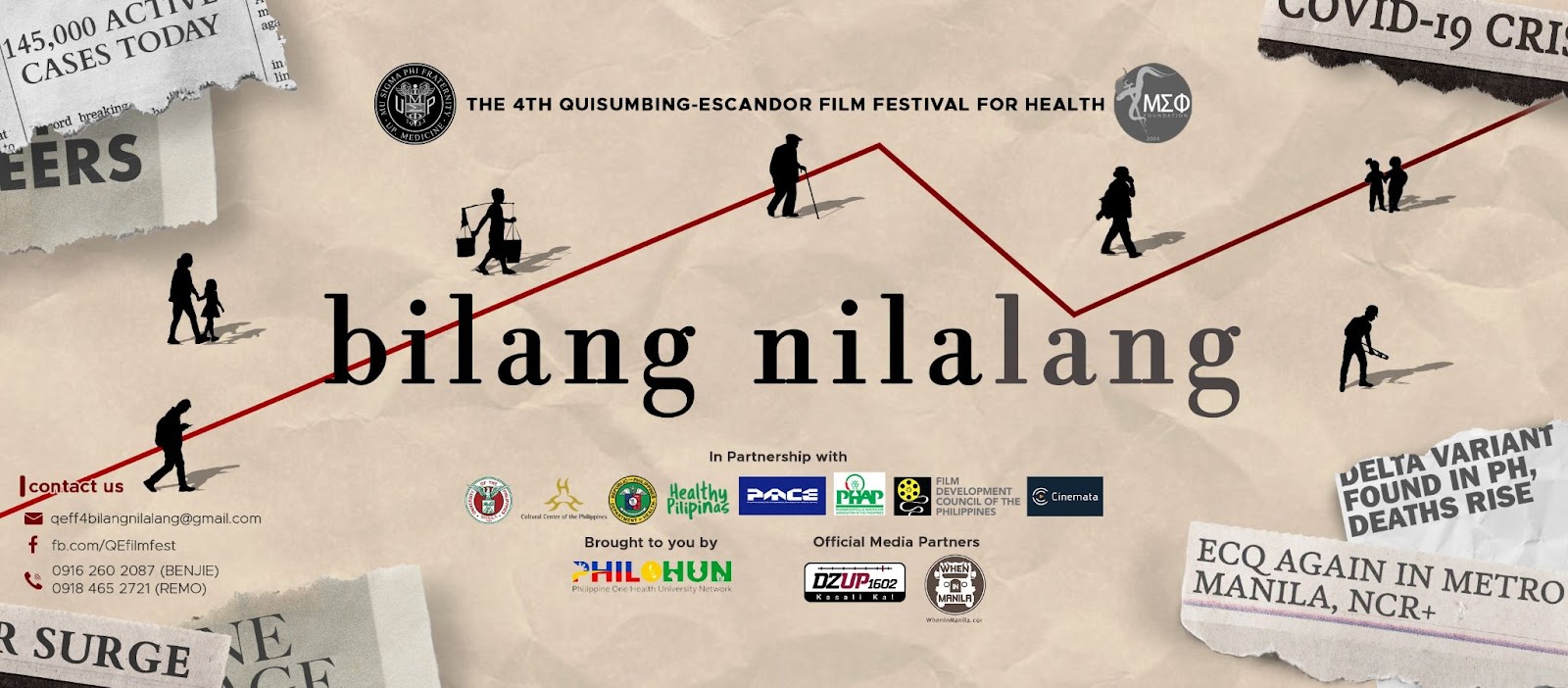 With the theme Bilang Nilalang (Reduced to Numbers), the featured short films and documentaries in the 4th Quisumbing-Escandor Film Festival for Health (QEFF) highlight the experiences of Filipinos during the COVID-19 pandemic. From stories of health frontliners and patients to individuals struggling with lockdown measures, the festival aims to show the uniquely human stories behind the pandemic statistics.
If you missed the screening, all 21 film finalists are available on Cinemata.
MEET OUR NEW CURATOR
Introducing Jen Tarnate, our new curator at Cinemata
After a regional call for a Cinemata curator, the team welcomes EngageMedia Content and Engagement Manager Jen Tarnate to the Cinemata editorial team. Jen is a Filipina filmmaker and photographer whose work aims to highlight the struggles and the sacred in the everyday. She has 10 years of experience in directing and producing documentaries and entertainment programs for television and digital platforms in the Asia-Pacific and Europe. Jen also holds multiple postgraduate degrees in documentary filmmaking from DocNomads.
With a bigger curatorial team, expect to see new Cinemata newsletters in your inbox every month in 2022! The Cinemata team is also keen to partner with more film, media, and educational institutions. Send an email to jen@engagemedia.org to learn more about partnership opportunities.
Happy holidays from the Cinemata team, and wishing you all a peaceful new year!